Melissa Joan Hart reveals the reason almost got fired from 'Sabrina the Teenage Witch'. His is recently appeared on the Pod Meets World podcast, as hosts — Boy Meets World's Danielle Fishel, Will Friedle and Rider Strong talked about a photo of her and Britney Spears at the New York premiere of their romcom, Drive Me Crazy on Sept. 29, 1999, she revealed behind the story of the photo. 
Melissa Joan Hart said she thought this was the worst day of her life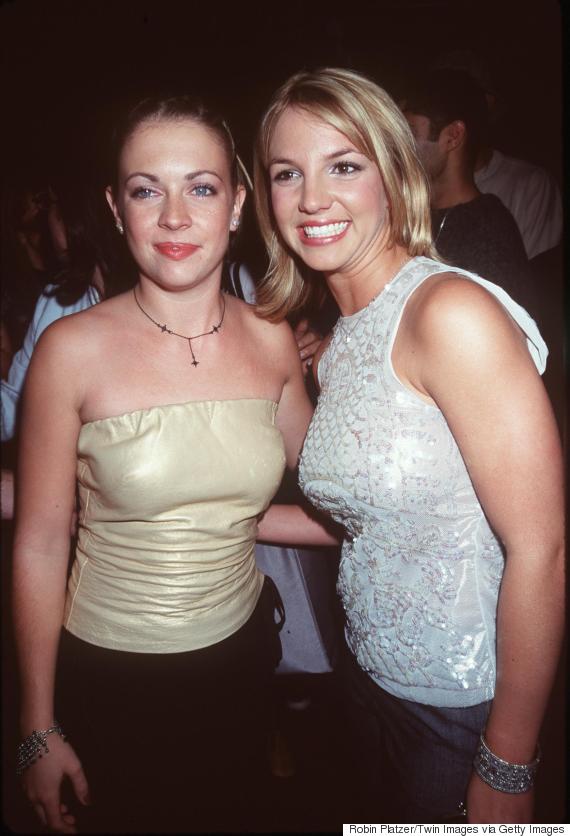 The 47-year-old said she wasn't in the mood to smile as the same day she took the photo with Britney she broke up with a guy.
"If you look at my eyes, I'd been crying all evening," she said of the photo of her and the pop star.
Moreover, she revealed the reason she was "breaking up with a boy that night because I decided I no longer wanted a relationship with him." 
"At the time, I thought this was like the worst day of my life," the actress said.
Later on, making matters worse, after she reached the airport to shoot a scary movie she got a call that she was fired so she went to a Drive Me Crazy party at Planet Hollywood. Moreover, the misery wasn't end there as at the party her lawyer said she might get sued and fired from Sabrina the Teenage Witch' for doing a photoshoot in Maxim magazine.
She recalled, "My lawyer shows up and goes, 'You did a photo shoot for Maxim magazine?' I'm like, 'Yes I did.' They're like, 'Well, you're being sued and fired from your show. So, don't talk to the press. Don't do anything.'"
"So, I get a phone call on my cell phone from my mother — my producer — who's like, 'What did you do?'" the continued. "I'm like, 'I don't know. Whatever my publicist told me to do on the red carpet or at the photo shoot. Like, I did a photo shoot for Maxim. It's Maxim! Like, of course, you're gonna be in your underwear.' They're like, 'What did you do?' I'm like, 'I don't know.' They're like, 'We're being fired form the show.' I'm like, 'Oh, my god.' So, I'm crying."
However, the actual reason behind almost getting fired from the sitcom which aired 1996 to 2003 on ABC and the WB was the accusation of violating the Archie Comics contract. As the contact said she would never play her character naked but Maxim's story included the line, "Sabrina, your favorite witch without a stitch."
Eventually, she was proven innocent the comic "had no ground to stand on." She even issued an apology the comic which ultimately made peace between them.
Also Read: Katy Perry Said Her and Orlando Bloom's Daughter Daisy Made Her Feeling Like She's Living a Teenage Dream