Kourtney Kardashian shared the update of an "urgent fetal surgery." Days after her husband Travis Barker left his band  Blink-182's ongoing World Tour due to a family emergency, the reality star shared the reason for the urgency. The couple announced their pregnancy on June 16, and a few days after revealed the sex of the baby. Let's dig into the details.
Kourtney Kardashian faced a pregnancy complication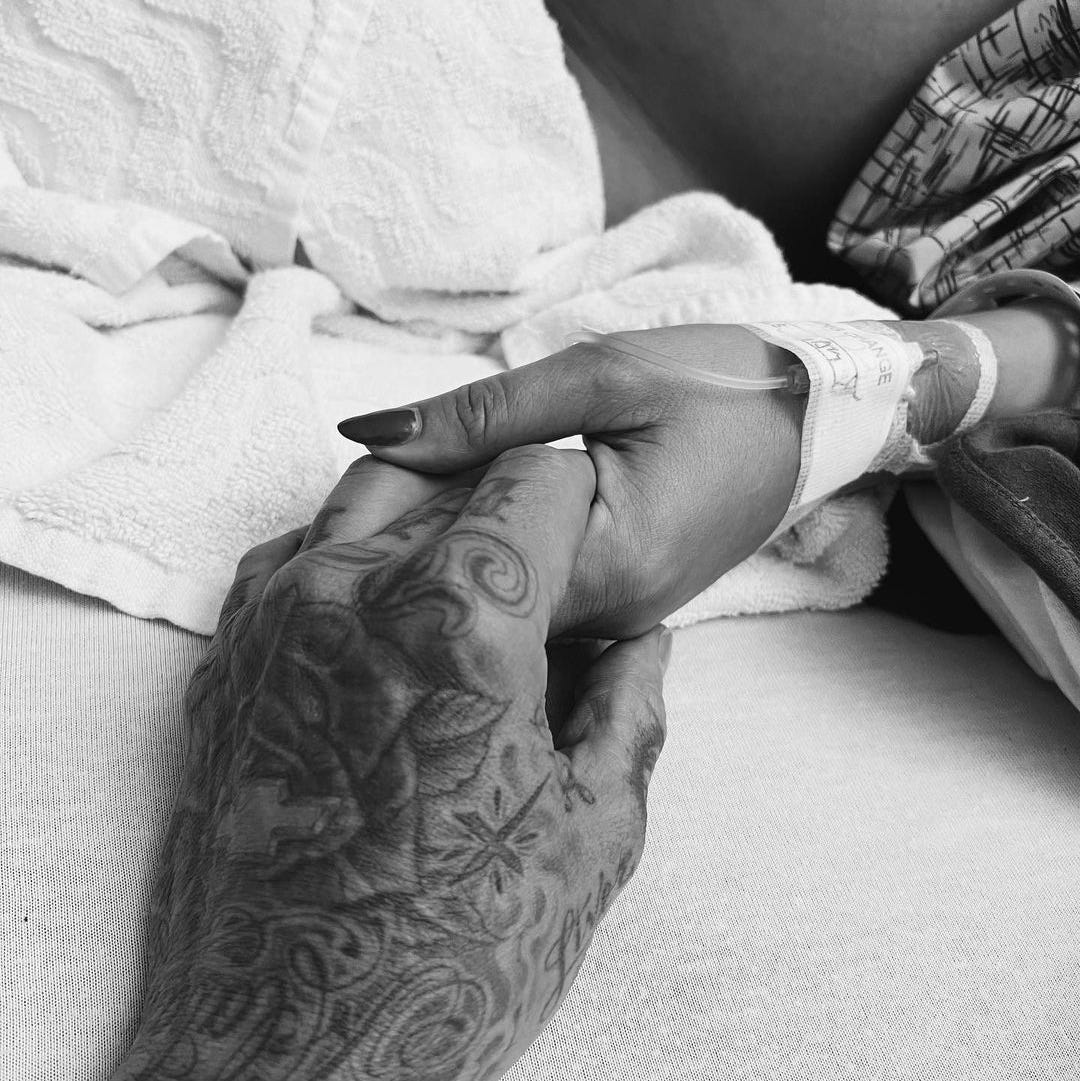 On August 6, the 41-year-old who is expecting a baby boy with her husband Travis Barker shared an update on her pregnancy complications via an Instagram post. The reality star shared a back-on picture of her and her husband Travis's hand on a hospital bed writing, "I will be forever grateful to my incredible doctors for saving our baby's life. I am eternally grateful to my husband who rushed to my side from tour to be with me in the hospital and take care of me afterwards, my rock."
Later on, in the note she thanked her mother Kris Jenner writing, "And to my mom, thank you for holding my hand through this."
Moreover, the Keeping Up With Kardashians alum acknowledges all the women who went through a hard pregnancy.
Kardashian wrote, "As someone who has had three really easy pregnancies in the past, I wasn't prepared for the fear of rushing into urgent fetal surgery. I don't think anyone who hasn't been through a similar situation can begin to understand that feeling of fear. I have a whole new understanding and respect for the mamas who have had to fight for their babies while pregnant."
The mother of three concluded her note by writing, "Praise be to God. Walking out of the hospital with my baby boy in my tummy and safe was the truest blessing."
On September 2, Barker left his concert mid-way for a family emergency. However, the cause wasn't revealed at that time. 
Also Read: Penn Badgley Talked About Filming Gossip Girl Wedding Scene With Ex Blake Lively